Viennese music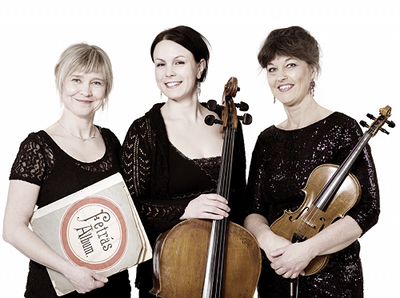 Trio Quinta has the old café- and restaurantmusic very much at heart. A lot of people in the county of Jämtland has had the opportunity to listen to the beautiful sound of Trio Quinta while having a cup of coffee; dreaming themselves back to old times!
The trio has renewed their repertoire by ordering some specially made arrangements of more modern hits. They have also discovered the magic about tango – especially the tango from Argentina.
Classic repertoire
Trio Quinta likes to work with music written by the great, classical composers and the trio regularly give recitals; sometimes together with other musicians. In 1995 they played the Schubert Pianotrio in B on several occasions and in 1999 the Piano Quintet by Schumann was performed. 1997-98 they focused on female composers and the result was a concertprogramme which wanted to explain about the situation of these women during their different centuries, their efforts and condition for being able to live a creative life, their worries and their causes for rejoicing.